Free Expedited Shipping on All Orders


Installment Plan: Buy Now, Pay Later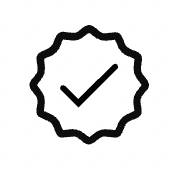 Handcrafted Jewelry With Premium Materials
The Classic Psyche earrings, expertly crafted in 14k gold plating with hand-set zirconias, represent the power of togetherness and inclusivity. The innovative clasp, inspired by the padlock motif from The Deltora Archives, symbolizes the personal bonds that make up our souls, minds, and spirits, or the invisible animating entities that occupy our physical bodies. This style is designed to be worn by all genders, as a bold and visual statement about the importance of connection and unity.

- Metal: 14k Yellow Gold Over Brass
- Stone: White Cz
- Hypoallergenic
- Imported
Deltora offers secure payment methods and you can choose to pay with Visa, Mastercard, Maestro, American Express, Discover, Diners Club International, Paypal, JCB, or Apple Pay.
• The campaign offer is based on the amount of the original purchase. In case of a return where you do no longer fulfill the criteria for the campaign offer and the gift is being kept, the free gift will be charged.
• "Complimentary" items (or any free product received as part of a promotional offer) are not eligible to be exchanged and must be returned along with the other items in your order if you are returning your order for a refund."
Read more in our Returns policy.
Find out more about our warranty policy, here: Warranty.