This item is in very high demand! Sign up to know when it's back in stock.
If you order 2 or more items from us at the same time, they will be sent together. This means we have to wait until your full order is in-stock to dispatch it.



INSTALLMENT PLAN: BUY NOW, PAY LATER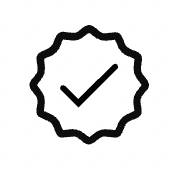 HAND-FINISHED JEWELRY WITH PREMIUM MATERIALS
This Deltora Allkeeps Legend bag is the perfect companion for every occasion—take it with you when traveling, running daily errands, or going to the gym. The bag is spacious and will keep all your stuff neat and organized with its multiple pockets, including one with a zipper for your most valuable possessions. Adjust the padded shoulder strap when the bag's helping you carry heavier things, and continue your daily run without a worry!

• 100% polyester with black interlining
• Fabric weight: 9.91 oz/yd² (336 g/m²)
• One size: 22″ × 11.5″ × 11.5″
• T-piping for stability
• Adjustable and removable padded shoulder strap
• Dual padded handles with hoop&loop fasteners for easy carrying
• Mesh side pocket
• Multiple inside pockets
• Imported
Deltora offers secure payment methods and you can choose to pay with Visa, Mastercard, Maestro, American Express, Discover, Diners Club International, Paypal, JCB, or Apple Pay.
• The campaign offer is based on the amount of the original purchase. In case of a return where you do no longer fulfill the criteria for the campaign offer and the gift is being kept, the free gift will be charged. • "Complimentary" items (or any free product received as part of a promotional offer) are not eligible to be exchanged and must be returned along with the other items in your order if you are returning your order for a refund."
Read more in our Returns policy
Find out more about our warranty policy, here: Warranty