Gold Ring in Pink Crystal

Free Shipping on Orders Over $75

Free and Easy 30-Day Returns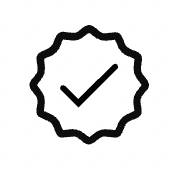 We've got sparkle wrapped around your finger with the Iconic Nina Gold Crystal Band Ring in Pink Crystal. This ring is glamorous enough to be worn on its own or can be paired with other statement rings and pops of color for a stacked look.
- Color: Gold/Pink
- Type: Rings
- Stone: Pink Cz
- Metal: 14k Gold-plated unique metal blend
- Hypoallergenic
- Imported

So beautiful. So durable. So sustainable. All of our crystals are genuine durable stones that are highly valued for their beauty, longevity and brilliance. We use an array of high quality, sustainable crystals.
Complimentary Gift Wrapping
Deltora's signature packaging is inspired by the old-world hand-crafted jewelry: the "Royal Coral" color calls up to long and distant voyages. This authentic design honors the treasured artistic tradition of olden days master craftsmanship in a sculptural work of art.
Issued from sustainable forests and including 40% of recycled fibers, our boxes offer the convenience of travel by folding flat to ease transportation, which significantly reduces their carbon footprint.
• Free Shipping
We use USPS for most of our deliveries. Please allow 2-8 days for your parcel to arrive once it leaves our warehouse.
• Free and easy returns within 30 days
Prepaid return label included
•Free Gift Packaging
Our gift packaging includes a signature gift box
Deltora Care Instructions
We strongly recommend removing your jewelry before engaging in any activities that can lead to contact with moisture or friction (ie: washing your hands, sleeping and showering) to maintain luster and prolong life.
When you're not wearing your pieces, we suggest storing them in the original Deltora pouch in a cool, dry place to help maintain their luster and extend their lifespan.
We do fine jewelry differently.
Look your best, feel your best, live your best with us. Because your Deltora fine jewelry is an expression of self: to mean what you want, wear how you want, celebrate with when you want, and keep forever. It's for grand moments, minor milestones, and every day in between.
More to love. Less to spend. Say goodbye to the 8-10x markups! We source from the finest jewelers around the world, and ship directly to you.
HIGH QUALITY & ETHICALLY SOURCED

So sustainable. So responsible. So Deltora. We work with expert jewelers who use high quality and enduring materials. From precious metals, set with genuine gemstones and ethically sourced diamonds.
Earth won't wait. Neither will we. We believe that the concept of 'fine jewelry' goes beyond craftsmanship and style. It's also about the responsible supply chain that sources our precious materials, and the respectful partnerships that help bring our jewelry to life.