This item is in very high demand! Your order Ships On 29 APRIL 2023.
If you order 2 or more items from us at the same time, they will be sent together. This means we have to wait until your full order is in-stock to dispatch it.



INSTALLMENT PLAN: BUY NOW, PAY LATER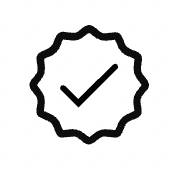 HANDCRAFTED JEWELRY WITH PREMIUM MATERIALS
The Classic Psyche earrings, expertly crafted in 14k gold plating with hand-set zirconias, represent the power of togetherness and inclusivity. The innovative clasp, inspired by the padlock motif from The Deltora Archives, symbolizes the personal bonds that make up our souls, minds, and spirits, or the invisible animating entities that occupy our physical bodies. This style is designed to be worn by all genders, as a bold and visual statement about the importance of connection and unity.

- Metal: 14k Gold plated over brass
- Hypoallergenic
- Imported
Deltora offers secure payment methods and you can choose to pay with Visa, Mastercard, Maestro, American Express, Discover, Diners Club International, Paypal, JCB, or Apple Pay.
• The campaign offer is based on the amount of the original purchase. In case of a return where you do no longer fulfill the criteria for the campaign offer and the gift is being kept, the free gift will be charged.
• "Complimentary" items (or any free product received as part of a promotional offer) are not eligible to be exchanged and must be returned along with the other items in your order if you are returning your order for a refund."
Read more in our Returns policy
Find out more about our warranty policy, here: Warranty
Just for you.
Our Los Angeles design studio is dedicated to crafting jewelry that will bring you joy every day. From the very first time you lay eyes on it, we want your jewelry to captivate you. To achieve this, our team obsesses over every detail, carefully considering the piece's comfort, quality, and durability. We take great pride in knowing that our jewelry will be cherished for a lifetime.
✔️ High Quality & Ethically Sourced Materials
✔️ Signature Packaging - Contemporary & eco-friendly wrapping
✔️ Sustainability - Acting against climate change and responsible sourcing and continuous improvement (implementation of material traceability systems, fighting against deforestation practices).